About Us
Northern Arizona Courier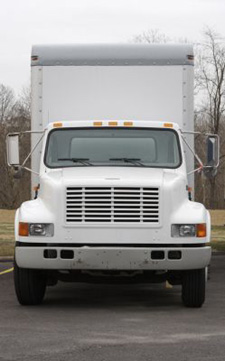 Based in Flagstaff, AZ, we have been providing delivery and courier services throughout the state, Northern Arizona, Nevada and Utah since 1995. Northern Arizona Courier provides flexible scheduling and guarantees a courier will always be available for a customer delivery.
We maintain 100% Customer Satisfaction through On-time Delivery, Reasonable Rates, Professional and Personalized Service. We are:
CDL Certified
TSA Certified for Airport Pick-ups
OSHA and HIPAA compliant for medical transports
Our fleet includes box trucks for large loads, pick-up trucks and cars. We use dedicated drivers only. You trust us with your package and you know your package never leaves our hands while in route. With same-day service throughout the region, we notify when we've picked it up and we notify upon delivery.
If you've got a whim to get creative, let us help you think outside the box. We delivered gag-gifts to a Flagstaff man from his brother back east. We stood in line at the Grand Canyon for back-packing permits for a family up north. We enjoy working flexibly with a broad repertoire of requests to get (almost) any job done.